We can come to you for pick ups and onsite work!
Travel is free within suburban Whangarei!
Computer running slow or not going at all? We can fix almost any computer problem , nothing to big or too small. Just get in touch and we can organise a free quote.



Virus / Malware removal




Slow Computer tune up




Laptop Screen replacement




Laptop power jack repair




Hardware and Software upgrades
When it comes to Top of the line Computers you cant beat a custom build's bang for buck. We can build a custom Computer to fit your needs and purpose, we can supply all of the parts or you can supply some/all or a combination of both. Get in touch with a budget and what you want to be able to achieve , and we can tailor a system perfect for you.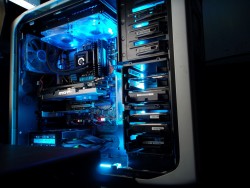 Tech Repairs can clean update and fix most tech gadgets ,tablets, phones, tv's, modem/routers, printers, just about anything. Get in touch for a free quote.



Modem / Routers




Tablets




Smart Phones




TV's




Printers / Faxes
Brought a new piece of technology but are not quite up to speed with it? , we can set up and show you how to get the most out of your new gadget. Feel free to come to us , or we can arrange a time to call in and help.
Available Now!
Please note , This is not mission critical hosting, It is more suited to community pages and hobby type websites.
Check out http://hosting.techrepairs.nz for more information.
We are able to make custom chips for early Nissan ecu's. Some things we can do are…
Custom rev limit

Speed cut removal

Afm Changes

Injector Changes

Fuel cut removal
Plus a few other things.
Please bare in mind , these should get you up and running so you are able to drive the car to a tuner. This is not a replacement for a proper dyno tune.